About us
The EU Health Coalition is a multi-stakeholder initiative looking at how we map the future of healthcare in Europe
Find out more
Citizens across Europe and our healthcare systems are facing unprecedented challenges from an ageing population, and increased prevalence of chronic disease driving rising demand on services. At the same time, rapidly advancing science is leading us into a new era of innovation from genomics to data analytics.
The EU Health Coalition is a multi-stakeholder initiative looking at mapping the future of healthcare in Europe in order to make the most of the innovation at our fingertips, at the role of the European Union in addressing the challenges we face and critically at how can different sectors converge to deliver the best outcomes for patients in Europe.
The COVID-19 pandemic has shown us the importance of cooperation between sectors and actors in ensuring our healthcare systems work to their optimum ability in preventing premature deaths. 33 organisations across the health community have put together concrete recommendations on how the EU could lead in areas such as healthcare systems, policies for health, research and innovation, and health data and digital health.
Why we need the EU Health Coalition
The EAEP is keen to collaborate with the healthcare community to contribute to discussions on how to guarantee the safe and reliable supply of and access to medicines, as well as better health and well-being for Europeans, through digital solutions
Stefan Feltens
EAEP President
We are excited about the opportunities in the next 12 months to focus on the implementation of the Coalition's Recommendations. This is an important chance for the multi stakeholders to show real collaboration to benefit people, patients and European heal
Bleddyn Rees
Deputy Chair, ECHAlliance
All together we have to support the reduction of inequalities in health, especially in terms of access to high quality treatments for everyone in all the Member States, protecting patients' rights and strengthening again our common identity as European ci
Mariano Votta
Director, Active Citizenship Network
Collaboration creates strength and depth, focus produces results, provided there is disciplined process to maintain momentum and staying power.
Brian O'Connor
Chair, ECHAlliance
Collaboration through the European Reference Networks has been instrumental for research in rare diseases, improving outcomes for patients. Let's build on that success to ensure that ERNs benefit to health research as a whole.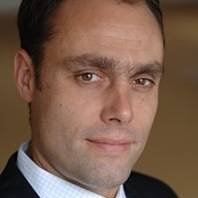 Alexander Natz
Secretary General, EUCOPE
For a healthier future, collaboration and partnership will be key. We look forward to working with the research and healthcare community to find a shared vision of health and seek opportunities to do more for patients across Europe.
Nathalie Moll
Director General, EFPIA
We must partner to ensure continued EU health action, leading to equitable access to good quality healthcare for all EU citizens.
Joke Jaarsma
President, European Federation of Neurological Associations
Regional and local authorities have a vital supportive role to play in collaboration with the civil society, academia, the industry, and the EU institutions in achieving the overarching objective of improving health for all European citizens.
Nick Batey
Chair, EUREGHA
European cooperation is vital for improving the quality of care, to the benefit of patients and society at large. Maintaining a strong role for the EU in shaping health and research policies is paramount for ensuring access to quality care in Europe.
Frédéric Destrebecq
Executive Director, European Brain Council
We should ensure health research is top priority in Europe. We need to walk the talk and implement structural measures that strengthen and increase the coherence and visibility of European health research.
Wilfried Ellmeier
President-Elect, BioMed Alliance
Health is wealth! Having access to effective and high quality services is important for all! That's why health must have a prominent position in the political agenda! Health matters!
Ilaria Giannico
Secretary General, European Union of Private Hospitals
post
24.05.2019
The EU Health Coalition is a good example of how various health stakeholders can team up and work together to challenge pressing policy issues.
Read more
post
08.05.2019
Ahead of the European Council Meeting (20-21 June), the EU Health Coalition calls upon Member States to adopt a Multiannual Financial Framework as well as a Horizon Europe budget which echo Europe's ambition for innovation in research.
Read more